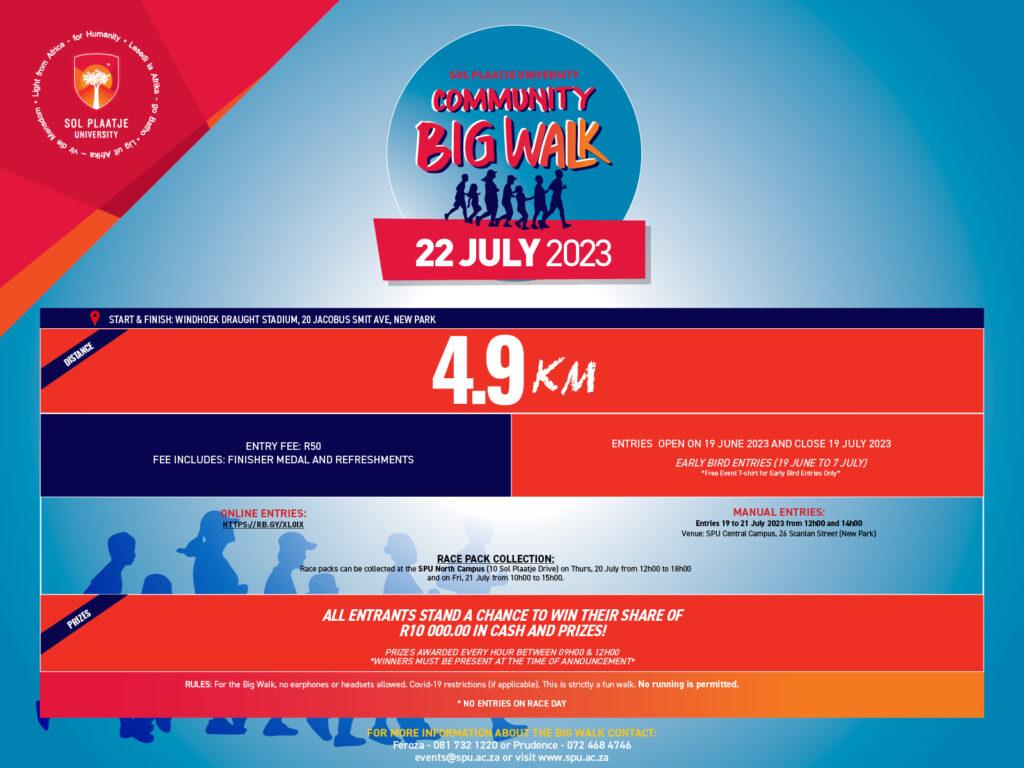 Sol Plaatje University (SPU) will soon launch the first Sol Plaatje University Community Big Walk – a day for the entire family to walk alongside other members of the wider SPU community and enjoy a range of other fun activities.
Walking is just one of many low-cost, low-impact activities our community members can take part in. By exercising together we help remind ourselves and others of the importance of healthy living – and that it's always possible to have fun while exercising and staying healthy.
There will be finisher medals for all participants and lucky draws up for grabs! 
We look forward to seeing you and your family there!