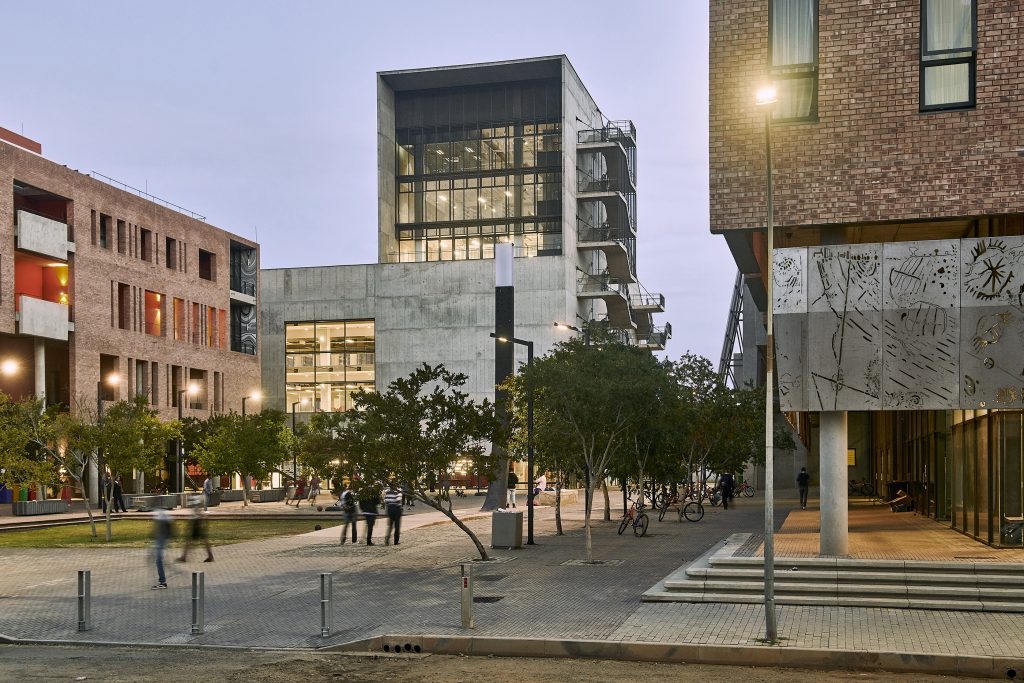 Sol Plaatje University's Library and Resource Centre, on Central Campus, has won an international architecture award at this year's 14th edition of the 2019 International Architecture Awards.
Founded in 2005, the International Architecture Awards is one of the oldest annual public celebrations of global architecture and is dedicated to public education concerning architecture and industrial design.
This year saw a record number of international submissions and was shortlisted to a total of 350 projects (120 buildings from 41 nations).
The projects on the shortlist were judged against a range of criteria including design vision; innovation and originality; capacity to stimulate, engage and delight occupants and visitors; accessibility and sustainability; how to fit the building is for its purpose and the level of client satisfaction.
SPU's architects, Designworkshop, were successful in conceptualising and delivering a Library and Resource Centre as the functional and physical centrepiece of university life, including a state of the art library, teaching, study and social space.
It is a social place where people make themselves available to wide-ranging incidental and planned interchanges in the course of daily life, both in the physical space and online, with and without books, collectively and in solitude, directed and enabled by mentors and among themselves.
The Chicago Athenaeum, together with the Museum of Architecture and Design and The European Centre for Architecture Art Design and Urban Studies, organises the awards annually.
Christian Narkiewicz-Laine, Museum President, congratulated this year's winners for their hard work and commitment, adding that "the 120 buildings are what the best, new architecture looks like today".
The awards are regarded internationally as the world's most important global mark of excellence recognising the best international architecture projects which find answers to complex problems of environment, social context, improving quality of life, and sustainability.
Awarded under the category "Schools and Universities", SPU's Library and Resource Centre is now recognised as one of the world's foremost architectural sites.
For more information about the University's infrastructure, go to https://www.spu.ac.za/index.php/infrastructure/