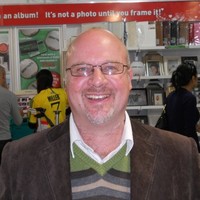 On 7 November 2021, Dr Hendrik Conradie, Senior Lecturer: Public Management in the School of Economic and Management Sciences, was invited by Kurara FM to discuss the recent Local Government elections in South Africa.
The interviewer focused on the changing dynamics post-election period and posed an array of questions to Dr Conradie, who shared the following thoughts:
Even though there have been changes in power relations, the ANC still has a clear majority in about 161 (out of 257) municipalities countrywide. Service delivery to communities – and the practical conditions in communities – will only improve if the conundrum of corruptible and/or ineffective municipal managers and chief financial officers can be overcome after 2021. These tendencies have been widely reported in the media and Auditor-General reports.
Unless negative political interference into the new administrations can be limited and even be avoided, nothing will change or improve.
Executive mayors and councillors need to understand their role as an oversight role and as enablers of development by approving decisions that will improve people's lives.
Where there are hung councils (about 66), these communities similarly only will benefit from improved service delivery if incorruptible and competent municipal managers are appointed, as indicated above.
Unfortunately, the negotiations during coalition talks focus too much on who will get which positions in council and not sufficiently on ensuring that ethical and competent top management officials are appointed at municipalities. Top management must be mandated to effectively implement decisions to improve socio-economic circumstances, economic development, tourism development, and job opportunities.
There is a dire need for training/empowerment at municipalities that will simplify understanding of governance, programme management, and project management – for councillors and top and middle management.