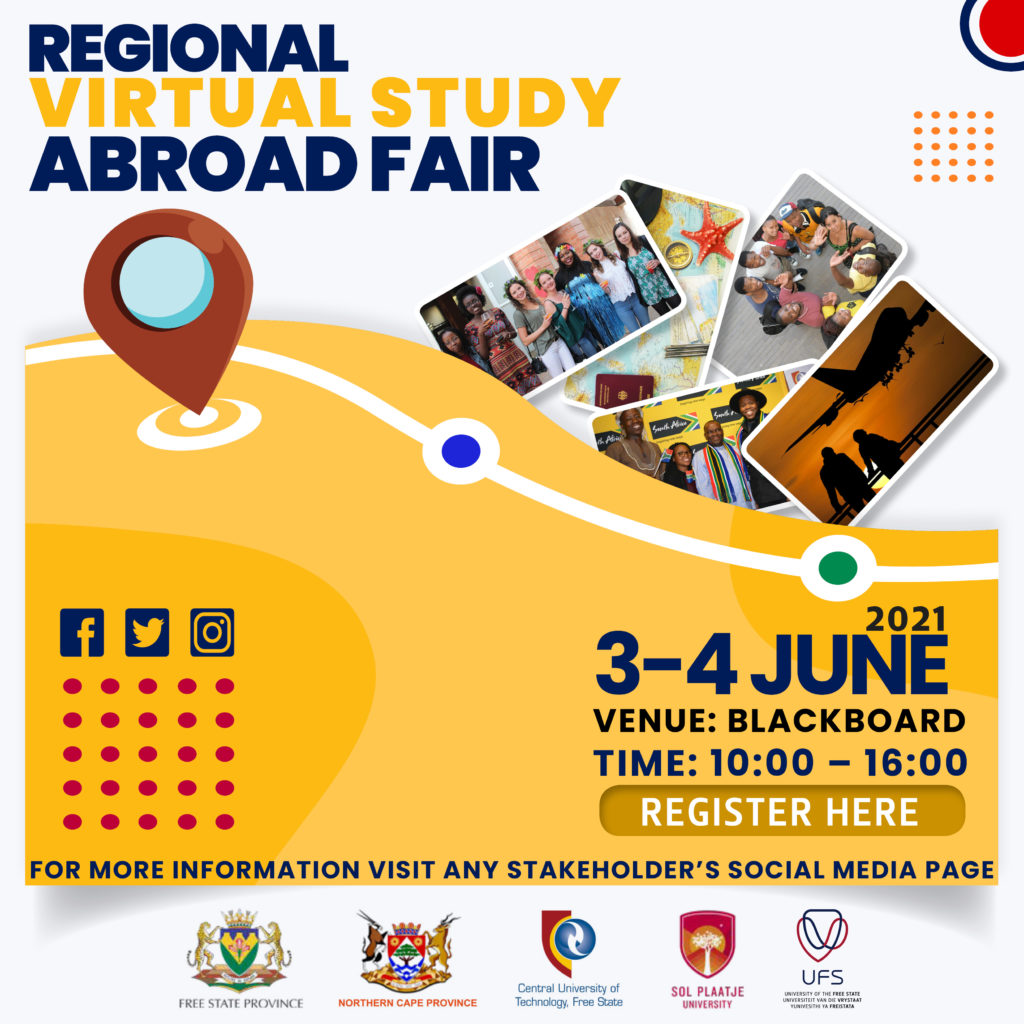 Sol Plaatje University (SPU), the Central University of Technology, Free State (CUT), the University of the Free State (UFS), and the International Relations Departments of the Free State Provincial Government and the Northern Cape Provincial Government takes great pleasure in inviting you to the second Regional Virtual Study Abroad Fair on 3- 4 June 2021.
This is an opportunity for SPU students, staff and graduates, to learn about the many opportunities available for you to study internationally. Opportunities vary, from short term programmes for current students, to postgraduate opportunities for more senior students and graduates.
Various international education agencies and embassies will be exhibiting scholarship opportunities available in their countries and globally. Embassies and education agencies that would be represented include Sweden, Russia, China, USA, France, Poland, UK, and Japan.
In addition, SPU staff will benefit from this event as many of the Education Agencies and Embassies will share information on funding and opportunities for joint programmes and projects.
The event programme can be downloaded here.
To register, click here.
NB! After registering, a confirmation email containing information about joining the meeting will be sent to you.
For any queries, please email Ms Feroza Nooroodien on email: feroza.nooroodien@spu.ac.za