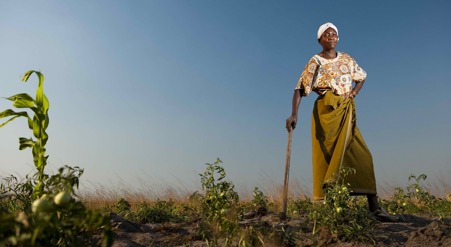 The South African Society for Agricultural Extension kicked off their annual conference at Sol Plaatje University (SPU) in Kimberley earlier this week.
About 300 delegates were given a warm welcome by Professor Jean Baxen, Deputy Vice-Chancellor: Academic.
She informed the delegates that SPU is a university that stands out in the imagination of the higher education and national political landscapes; and that it represents the realisation of our democratic ideals.
She talked about the deliberate choice to locate SPU in the Northern Cape, an arid and water constrained area, rich in cultural and literary heritages, as these would inform our programme choices.
She reminded them that while SPU is located in the Northern Cape it is not only for the Northern Cape and we now draw our students from all nine provinces.
She concluded by inviting the delegates to begin thinking of SPU as their future partners in the areas of research and teaching; and that the academics amongst them should be considering SPU as their future home.
The conference will run until Thursday, 11 July 2019.
Under the theme of "The challenge: Successful land reform in South Africa and the role of extension and advisory services", this 53rd annual conference will give the Northern Cape Branch of SASAE an opportunity to showcase the Extension activities taking place in the province.
These include visits to:
Killarney Agricultural Primary Cooperative (The project has secured a market with GWK, created 11 permanent jobs and is in partnership with Wildeklaawer))
Rust and Vrede Farm (award-winning female and start-up farmer)
Tshwaraganang Hydroponics (winner of the Silver Medal in the Batho Pele Awards in 2011)
Warrenton Super Chicken (innovative project members who add value to the chicken products by making chicken sausages and patties).
SASAE's mission is to promote the science and vocation of agricultural extension through its members.
It was established in 1996 and is a scientific society representing Agricultural Extensionists involved with agricultural development mainly from South Africa, but also comprises members from India, Ethiopia, Swaziland, Lesotho, Nigeria, the USA and countries in Asia.
SASAE plays an important role in the development of career paths for Extensionists through the organising of the Standard Generating Body with the National Department of Agriculture.
It is also playing a key role in the professional recognition and registration of Extensionists with the South African Council for Natural Scientific Professions.