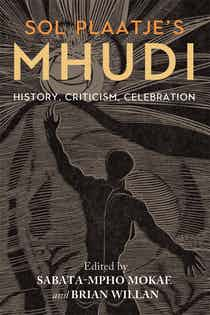 Following their recent placement on the 2021 Human and Social Sciences (HSS) Awards long list, Sol Plaatje University's (SPU) Creative writing lecturer, Sabata-mpho Mokae and Extraordinary Professor, Brian Willan's book is making international headlines in African literature for their book Sol Plaatje Mhudi: History, Criticism, Celebration which was recently published by Boydell & Brewer, a specialised academic publisher in the United Kingdom.
Boydell & Brewer is an independent academic press based in England specializing in the publication of historical and critical works that are distributed across the humanities, including history, literature, music and the arts. They serve academics, specialists and learned institutions around the world and include long-standing imprints such as James Currey, Tamesis and Camden House.
The UK edition of Sol Plaatje's Mhudi: History, Criticism, Celebration focuses on the non-Africa readership, which includes the Americas and Europe that exemplifies the working intergenerational relationship between academics in which both, Professor Willan and Mr Mokae share an extraordinary interest in one of Africa's most important literary works.
International readers can pre-order this edition at $99 (US) and £60 (UK).
When asked why the book is so expensive abroad, Mokae jokingly says "Our ideas flew business class from Kimberley to London".
SPU is proud to see its academics make a mark in international publishing, flying the SPU flag high.