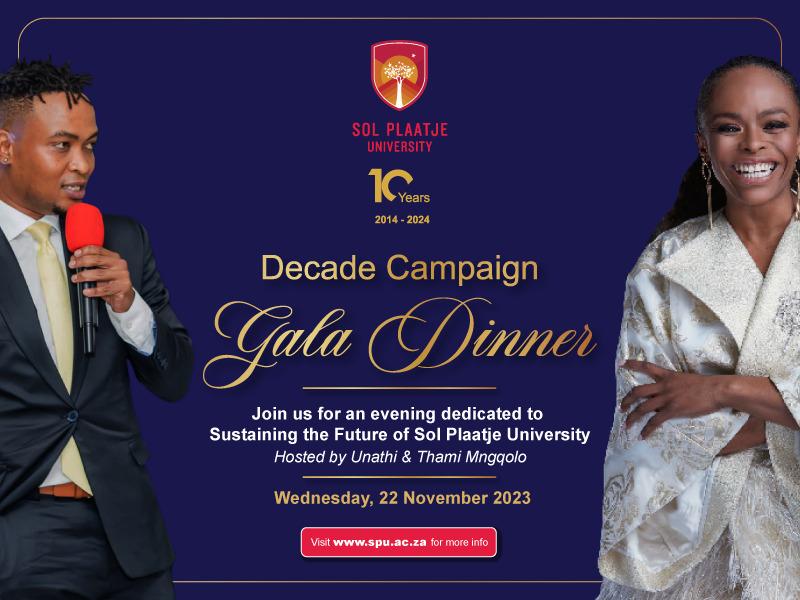 Thami Mngqolo, a well-known figure in the entertainment industry and a proud son of the Northern Cape, is joining forces with us as a co-host of the upcoming Lesedi La Afrika Gala Dinner with Unathi.
Thami's involvement brings a special significance to the event, emphasising our commitment to the region and its people. As an actor, presenter and director, he has a history of captivating audiences, and we're looking forward to him bringing that charm to an evening dedicated to the future of our university.
The addition of Thami to our gala dinner is a testament to the strong community ties we value at SPU.
Mark your calendars for 22 November 2023, and be sure to RSVP. Join us in supporting the Lesedi La Afrika Fund and help us create perpetual access to Sol Plaatje University for young people of the Northern Cape.
Secure your seat/table today: https://bit.ly/46TihoE